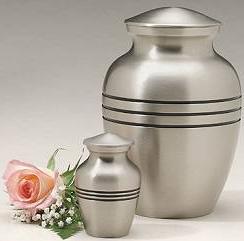 Cremation Services
Losing a loved one can be a challenging and difficult time for you and your family. Shannon & Malone Chapel of Peace Funeral Home wants to guide you through the entire funeral process and help you select a package that meets your needs and budget. There are several options you can choose from when it comes to a final service for your loved one. While many families choose a traditional memorial service to honor their loved ones memory, you can customize additional services and arrangements per your liking. Cremation is offered as an option and is typically chosen based on religious views, personal preference and financial need.
Cremation Timing
Cremation is generally performed 48 hours after death occurs. The Shannon & Malone Chapel of Peace Funeral Home handles all aspects of the care and transportation of the deceased once the body is released to our funeral home. Our trained staff will make sure all of the wishes of the deceased and the family are carried out prior to cremation taking place. We will provide all transportation to and from the funeral home as well as the crematory. We want to discuss what kind of memorial you would like so we can make the transition process as soon as possible.
Once your loved one has been cremated, there are many options available as to how you can preserve the ashes. You can select to have the cremains placed in a designated cremation urn that can be used exclusively for a memorial or visitation. Another option would be to personalize a designated urn. Personalization involves adding a name, important dates and personal messages per your request. Styles, colors and containers vary from porcelain to high-grade steel. The cremains can also be separated and dispersed into smaller vials or containers that can be split among family members and special friends. Special photo frames and necklaces that contain small amounts of the cremains are also available as part of special package options.
Mausoleum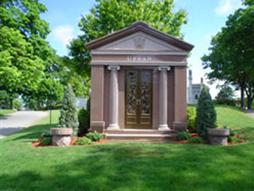 Another option is a memorial that includes the interment of the cremains at a cemetery or mausoleum. These additional options can be a part of the memorial service package. You can choose a service the day of the memorial or at a later more convenient date.
Private Viewing
If you choose to have a private viewing prior to cremation, there are various options available. A traditional visitation that shows your loved one displayed ina casket atour chapel can be part of the overall memorial package. Casket rentals are available based on the needs of your family. A small private viewing can be arranged or we can accommodate a public memorial for friends and loved ones to visit at designated times. You may also choose to have a religious ceremony or gathering with the deceased present prior to cremation.
Memorial
A memorial that includes the cremains is also an option. This is an affordable choice and eliminates the cost of body preparation, embalming and showcasing the deceased in a casket. The cremains may or may not be present at the memorial and you can customize everything on a personal level. Adding video, music and bringing in personal belongings and objects may also be incorporated into a memorial
that meets your overall needs.
You can also select a private memorial several days or months after your loved one has been cremated. This may be a better option if you have family coming in from out of town or you choose to have more than one memorial or visitation.
Confidence
Call Shannon & Malone Chapel of Peace Funeral Home as soon as you need our services. Be confident that we will be able to handle all of the arrangements from the moment of death until burial with respect, integrity and care.